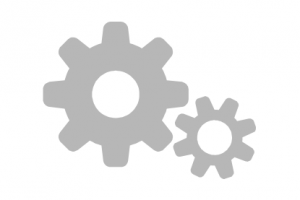 The Child Study Centre consists of five distinct research labs, each of which is headed by a different faculty member in the Department of Psychology at the University of Toronto St. George campus. Our labs are the intellectual home to researchers at all levels, including aspiring undergraduate students as well as graduate students and postdoctoral fellows. These teams work together to make our research possible. Each lab group is unique – we are all interested in understanding different aspects about how infants, kids, and teens think and act. Read on to learn more about the research interests of our faculty members!


Dr. Daphna Buchsbaum
Assistant Professor of Psychology
Email:  buchsbaum@psych.utoronto.ca
Lab website:  http://cocodev.psych.utoronto.ca
Dr. Buchsbaum's research explores the development and origins of social cognition – how children, adults and animals understand and learn from others' behavior. She is currently especially interested in the relationship between social learning and causal reasoning, and how social information can be combined with direct observation when making judgments about the causal nature of the world. She uses computational models to better understand human social reasoning, and in order to ultimately develop intelligent computer programs with some of these same social learning abilities. Prior to coming to Toronto, she was a Senior Research Fellow in the University of St. Andrews Psychology department, where her research was funded by an ESRC Future Research Leaders grant.


Dr. Amy Finn
Assistant Professor of Psychology
Email:  amy.finn@utoronto.ca
Lab website:   http://finnlandlab.org
Dr. Amy Finn is the director of the Learning and Neural Development or LAND lab. Our research seeks to understand how cognitive and brain development change the way that children learn as they mature and grow. We are specifically interested in how children's developing attentional and cognitive abilities shape what they learn and remember. Children see the world differently. We think this is fascinating and are actively investigating how children's unique point of view and neurobiology shapes
how they learn in general (by studying core cognitive and memory systems),
how they learn language, and
how they learn in the classroom across a variety of environmental, social and economic contexts.



Dr. Charles Helwig
Professor of Psychology
Email:  helwig@psych.utoronto.ca
Lab website:  http://psych.utoronto.ca/users/moral
Dr. Charles Helwig 's research examines the development of moral and social judgments from the preschool years through adulthood, with a focus on the development of moral concepts related to societal issues and social institutions, such as freedoms, civil liberties, and democracy. He has investigated children's understandings of democratic decision-making and rights not only in the context of society at large but in other social contexts such as the family, the school, and the peer group, and in cross-cultural research conducted in China and Canada.


Dr. Meg Schlichting
Assistant Professor of Psychology
Email:  schlichting@psych.utoronto.ca
Lab website:   http://buddingmindslab.utoronto.ca/
Dr. Meg Schlichting is the head of the Budding Minds Memory and Development Lab. Our lab's research aims to understand how we form and recall memories, and how we can use what we know to make new choices. Our group is especially interested in how kids, teens, and adults might accomplish these tasks differently due to differences in brain structure and function, using both neuroimaging techniques (MRI) and behavioral methods.


Dr. Christina Starmans
Assistant Professor of Psychology
Email:  christina.starmans@utoronto.ca
Lab website:   http://starlab.utoronto.ca/
Dr. Christina Starmans is the head of the STARlab for Mind and Development. Our research explores how infants, children, and adults reason about the social and moral world. Some of our main interests include: moral reasoning and moral action; the perception and attribution of other minds; ownership reasoning; fairness and equality; and knowledge and belief.